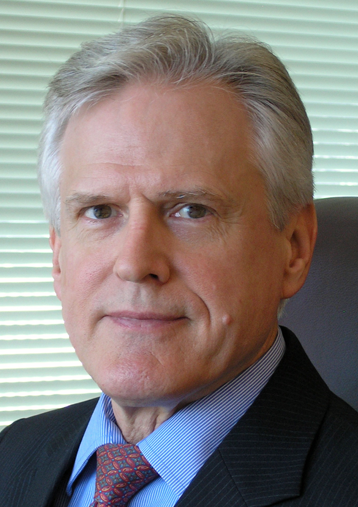 Andy Allen comes from a small town on the Mississippi River. He graduated from WIU in 1975 with a major in criminal justice administration and minor in math. Andy paid for most of his undergraduate education by working in construction. By the end of college he was a partner in a concrete construction company. After beginning law school, Andy's summers were divided between construction work and a pro bono position with WIU Student Legal Services. During the school year, he worked as a waiter and short order cook.
Before coming to Costello, McMahon, Burke & Murphy Ltd., Andy was a partner in an insurance defense firm. Although adversaries in several cases, Jim and Andy shared a mutual respect for each others' ability and genuine concern for their clients. Jim persuaded Andy to "hop the fence" and join our firm where he would now be representing people.
At Costello, McMahon, Burke & Murphy Ltd., Andy Allen handles a wide variety of cases, including motor vehicle accidents, construction accidents, and defective products. One of Andy's clients was an employee of a chemical manufacturer who was severely burned by steam which escaped from a new reactor. After sifting through endless pages of computer code with several experts, Andy was able to identify a flaw in the computer program which allowed a co-worker to unknowingly release a torrent of steam in the immediate vicinity of the plaintiff. Andy was able to negotiate a settlement which included significant monthly payments for life. This was fortunate since the chemical manufacturer subsequently closed the facility.
Andy currently lives with his family in the Bridgeport neighborhood. He is active with social and fundraising events for St. Barbara Grade School, St. Barbara Church and St. Mary of Perpetual Help Church. He also does volunteer work with the Greater Chicago Food Depository and Friends of Montrose Beach Dunes.