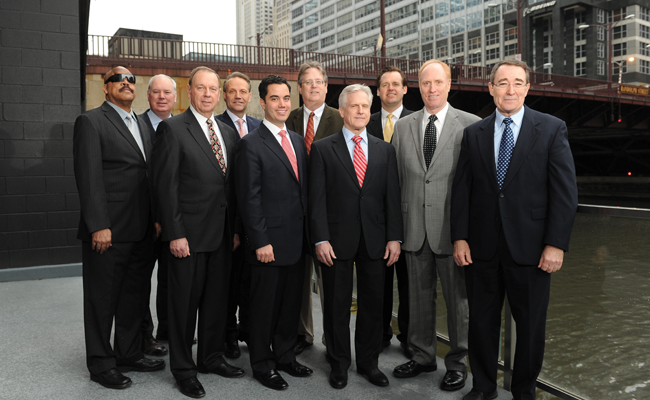 A Chicago-based law firm which concentrates in the litigation, trial and appeal of personal-injury cases, including construction accidents, product liability, automobile accidents, premises-liability, medical and legal negligence, railroad negligence, FELA and workers compensation. Costello, McMahon, Burke & Murphy, Ltd. has received the highest rating, AV, by Martindale Hubbell, which rates law firms throughout the nation.
---
Our Difference…
We can relate to our clients
Most of our attorneys grew up in union homes. All of us have worked in labor unions. We are able to provide our clients with a sense of comfort and trust. We all share in the pride of where we came from and can appreciate the risks and dangers inherent to working men and women.
We are Trial Lawyers
Where many law firms call themselves trial lawyers, very few lawyers actually try cases. The members of our firm do. Many of our cases settle, but we never count on that happening. There are times when an insurance company or a corporation refuses to provide a reasonable offer to settle a case. When that happens, the members of a law firm must be willing to do what it takes to go to court, explain the case to a jury and then obtain fair compensation.
Eight of our attorneys have acted as first chair (primary) in trials which resulted million-dollar plus awards. Five of our lawyers have had jury verdicts in excess of $5 million. We have no rookies in our firm. Every one of our lawyers has tried multiple jury cases to verdict.